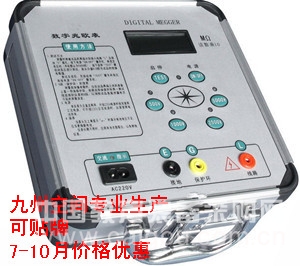 The accident at the Fukushima nuclear power plant in Japan has triggered global concerns about nuclear energy safety and even an initiative to abandon nuclear weapons. On December 15th, the China-Japan-Korea well-known media environmental protection theme group hosted by the Global Times interviewed Zhang Huazhu, chairman of the China Nuclear Energy Industry Association. It is the association and related organizations that jointly submit reports to provide scientific support for the Chinese government to resume nuclear power construction as soon as possible. Zhang Huazhu said that China's nuclear power project is safe and controllable. According to China's nuclear power plan, in 2020, it will reach 58 million kilowatts of nuclear power installed capacity and more than 30 million kilowatts of installed nuclear power capacity under construction.
China's nuclear power safety is guaranteed
When it comes to nuclear power plants, many people first think of radiation problems. Zhang Huazhu told reporters that the impact on the surrounding environment during the normal operation of the nuclear power plant is minimal. Because the earth environment on which people live depends on itself as a natural radiation field, daily life is receiving all kinds of radiation all the time, including natural background and artificial radiation, such as cosmic rays, air, soil, and certain foods. The average amount of radiation per person per year in China is 3.1 millisieverts, and the normal impact of the normal operation of nuclear power plants on the surrounding public is less than one-thousandth of the natural background, so the impact is very small.
On the day of the interview, it was just the 23rd anniversary of the grid-connected power generation of Qinshan Nuclear Power Station, the first nuclear power plant in mainland China. Zhang Huazhu said that China's nuclear energy development has been divided into three major stages for 30 years. The first phase was the decade that began in 1985. The sign is the completion of two nuclear power plants and three nuclear power plants in Qinshan and Daya Bay. In the second phase, small batch production began in 1996. A total of 4 projects and 8 units were built. In 2007, all construction was completed. The third stage is from December 2005 to the present, this is the period of rapid development of China's nuclear power. During this period, a total of 37 units were newly built, 10 of which have been completed and put into operation, and 27 are under construction.
At present, the geographical distribution of nuclear power plants built and under construction in China is from Liaoning, Shandong, Jiangsu, Zhejiang, Fujian, Guangdong, Guangxi and Hainan. A total of 48 units are in operation and under construction at 13 sites. At the end of 2013, nuclear power generation accounted for 2.1% of the country's total power generation. Regarding China's future nuclear power development plan, Zhang Huazhu revealed that 21 nuclear power units currently operated by China have a power generation capacity of 19 million kilowatts. It is still far from the target of 2020, and there will definitely be a number of new nuclear power projects starting construction.
South Korea's "National Daily" reporter asked, with the lessons of the Fukushima nuclear accident, how can China enhance nuclear power safety measures? Zhang Huazhu replied affirmatively: "China's nuclear power safety is guaranteed." He introduced the nuclear accident at Fukushima. On the fifth day, the executive meeting of the State Council of China decided to conduct a comprehensive safety inspection of all nuclear power plants and nuclear facilities in China. After 9 months of nuclear safety inspection, the National Nuclear Safety Administration, the National Energy Administration, and the China Earthquake Administration jointly submitted a safety inspection report. The conclusion is that the safety of nuclear power plants in China is guaranteed, and the quality of nuclear power projects under construction is controllable. . According to the experience feedback of the Fukushima nuclear accident, the National Nuclear Safety Administration has proposed corresponding improvement measures in terms of adding emergency power sources, emergency water sources, and enhancing flood resistance. Currently, these measures have been implemented in the operation and construction of nuclear power plants.
Zhang Huazhu also revealed that the future construction of nuclear power plants in China's interior is "a problem sooner or later, and will not be postponed indefinitely", but the relevant development is not subject to security issues, but the public's acceptance of inland nuclear power. From the perspective of global nuclear power development practice, there is no difference between inland nuclear power and coastal nuclear power. 50% of the world's nuclear power plants are built inland, with US inland nuclear power plants accounting for 61.5% of all nuclear power plants and France accounting for 69%. Their practice of more than half a century proves that the safety of inland nuclear power is guaranteed. However, the Fukushima nuclear accident has caused ideological shadows to the public. Although the China Nuclear Energy Industry Association has organized experts to conduct extensive research and demonstration on foreign inland nuclear power experience and domestically adopted technical conditions, it is concluded that inland nuclear power is safe. The Chinese Academy of Engineering's research also reached a consensus conclusion, but Zhang Huazhu admitted that these are not enough to offset the public's doubts, and in the future need to come up with scientific conclusions and strengthen public propaganda.
Why China must develop nuclear power
Zhang Huazhu said that China's nuclear power will continue to develop, because energy demand is still growing, and the requirements for responding to global climate change and controlling air pollution are also urgent. Therefore, China must take the road of green and low-carbon development, and nuclear energy is one of the important choices for implementing this strategy.
In the context of why China will stop or reduce the use of nuclear energy in countries such as Japan, it still maintains the development of nuclear power. Zhang Huazhu said that countries around the world will formulate their own energy policies from their own development needs. After the Fukushima nuclear accident, the Japanese people rebounded strongly and decided to stop or reduce the development of nuclear energy. According to its own social development needs, as well as the safety technical performance and management status of nuclear power, China believes that nuclear power is suitable for China. The same is true of other countries. In Europe, Germany is preparing to abandon nuclear, while France still maintains a considerable number of nuclear power plants.
Zhang Huazhu said that China's energy structure is too dependent on coal. At present, coal accounts for as much as 75% of the total energy consumption. This energy structure poses two major problems. First, the pressure on greenhouse gas emission reduction is increasing, and second, air pollution is becoming increasingly serious. The smoggy weather is frequent, which greatly affects social development and people's lives. To control air pollution, we must gradually reduce the proportion of coal consumption and increase the supply of clean energy such as hydropower, nuclear power, wind power and solar energy. However, any kind of clean energy can't completely replace the reduction of coal. Therefore, it is necessary to develop and simultaneously exert various energy sources to make the development of clean and low-carbon energy become a reality. Of course, the development of nuclear power must be based on security. Otherwise, nuclear power will lose public support and lose the foundation for development.
The future of nuclear power
South Korea's "Central Daily News" reporter asked that there were rumors that China had to build 100 nuclear power units. Zhang Huazhu responded that "the future is not without such a possibility. There may be such a day, but in the future, China's nuclear power will not be distributed only in the future. A large part of the coastal area will be built in the inland of China."
Zhang Huazhu revealed that in the nuclear power plants started in recent years, there are 29 Chinese technologies, and only 8 are imported from the United States, France and Russia. On the basis of introducing, digesting and absorbing AP1000 technology, China has independently developed CAP1400 technology and is applying for national approval. It is possible to start construction next year. At the same time, after 30 years of experience in introducing technology and independently developing nuclear power, and adopting the most advanced nuclear power safety standards, China independently developed the third-generation nuclear power technology "Hualong No.1", which will also start construction in the first half of next year. In the future, China will rely on its own strength to build follow-up projects.
Japanese and South Korean journalists expressed concern about China's attitude towards the development of new clean energy and base-based fuels. After the nuclear accident, Japan turned to the development of hydrogen energy. Zhang Huazhu believes that hydrogen energy is not a primary energy source. It must rely on other energy sources to produce hydrogen. In this process, energy needs to be consumed, so hydrogen should not be regarded as a substitute for primary energy. At present, China, Japan and South Korea are conducting research on cheap hydrogen, but in any case there must be an energy source to support it. One way is to use nuclear energy to produce hydrogen.
As for the new type of cesium-based nuclear fuel power generation, Zhang Huazhu said that 钍 is a resource to be developed, but there is still much need for research and development. The cockroach itself has no fissile nuclides, and it has to be absorbed into the reactor to become fissionable 钍-233. Therefore, the uranium is completely removed, and helium cannot be used alone as a nuclear fuel. It cannot completely replace the use of uranium. Moreover, in the process of using cockroaches, it is still necessary to scientifically solve the problem of radioactivity reasonably.
For a roadside emergency case with your car, bicycle or motorcycle tyre, a powerful NEWO Smart Tyre Inflator saves you from the real trouble especially when you are in the middle of nowhere with no mechanic shop in sight. Newo`s tyre pump ensures that the tyre of your car and bicycle stays inflated and in shape.
How does the NEWO tyre inflator work?
The tyre pump has been designed simply to operate and user-friendly. It has a clear visible digital screen with 4-5 different set up modes to be used for each different applications such as cars, bicycles, motorcycles and balls including the user-defined mode. To make a simple press to turn on and another press to start inflating until it cuts off automatically. You`ll never need to worry about the risks in over inflated tires with NEWO`s Tyre Inflator.
Size & Efficiency & Battery
Size: The whole design of all NEWO`s tyre inflators are definitely the best example to explain"Good things come in small packages"! They are very compact and portable to carry easily outside and occupy only a tiny space in your car.
Efficiency: The tyre inflators save you a lot of time when you come across the tyre air-leakage issue and being stranded for hours on the remote roadside. They are your best companion. Especially, the air flow of the tyre pumps are perfectly good for the efficient tyre inflation and with enough pressure.
Battery: Newo`s tyre inflator comes with the powerful battery which supports 30minutes active working and ensure charging safety with the battery charging protection board.. For the Car Tyre Pump model AP3 can be supplied power electricity by connecting your car cigarette lighter.
There are endless reasons to become a distributor partner with NEWO for the reselling of these extraordinary innovative and modern portable electric tyre inflators.
Tyre Inflator,Car Air Pump,Tire Air Pump,Car Tyre Pump
SHENZHEN SMARTNEWO TECHNOLOGY CO,. LTD , https://www.newopump.com