The global financial turmoil triggered by the US subprime mortgage crisis has swept the world. China's merchandise exports have been blocked to varying degrees. Many domestic corrugated box equipment suppliers, especially export-oriented companies, have begun to worry about the financial crisis. How much impact will it have.
How to survive the financial vortex and not be reshuffled by the industry? How to grasp the pulse of the market is not eliminated? How to stabilize existing export orders and strive to develop ... has become the focus of attention of the industry. It is undeniable that this financial crisis more or less affected the suppliers of corrugated box equipment in China. However, through interviews and investigations with several well-known suppliers of corrugated box equipment in China, we can draw such a conclusion: as long as it is correct Recognizing and comprehensively and objectively viewing this global financial crisis has little impact on the export of corrugated box equipment suppliers in China. It can even further uncover new opportunities and new prospects for China's corrugated-paper box packaging machinery industry. Some people compare the global corrugated box equipment market with a "cake". Although the financial crisis may make this "cake" shrink, Chinese manufacturers can use this opportunity to increase the share of this "cake".
According to incomplete statistics, the current domestic market share of corrugated-paper-box packaging equipment in China is approximately 90%, and its market share in Asia is approximately 28%, while its market share outside Asia is only 8%. The domestic market share of corrugated box packaging equipment in the global market is still quite low, and its market development space is still quite broad. Therefore, "export" is still an inevitable choice for domestic suppliers. For domestic corrugated box equipment suppliers, it is imperative to actively explore new overseas markets and diversify their export markets.
Due to rising energy costs, the price inflation of European and American equipment manufacturers has surged to 8.3%. The global financial crisis has even worsened the equipment manufacturing industry in Europe and the United States. The depressing economic environment has an important impact on the expenditure on fixed assets. Therefore, some European and American companies have reduced the demand for expensive equipment in the purchase of packaging printing equipment, and instead turned their eyes on the same but lower-priced Chinese corrugated-paper-box packaging equipment, which brings exciting news to domestic enterprises. .
Experts have predicted that the financial crisis originating from European and American markets will benefit many developing countries. Therefore, some emerging markets in the corrugated box industry have attracted our attention. Cartons factories in Southeast Asia, the Commonwealth of Independent States, the Middle East, and Africa will gain a greater competitive advantage in the financial crisis. More and more international orders will be transferred to these lower-cost countries. The "low-to-middle demand" carton factory has always been happy to purchase equipment made in China. This time, it will further increase China's equipment with significant purchase price and quality advantages.
According to the Indian federal agency Capexil, the Indian printing industry's market size is expected to reach US$25.1 billion by 2012. This also means that India's packaging industry has enormous potential for growth, and its average annual growth rate is expected to increase from the current 12% to 15% to 20% to 25%. Li Weike Mitira, secretary-general of the All India Printing Association, said: "We are very likely to be the biggest beneficiary of this economic crisis because as the economic growth rate slows down, more companies will start to look for reductions. The cost of the way, this way, we have more opportunities."
The same principle also applies to Southeast Asian countries such as Indonesia, Vietnam, and Malaysia. Russia, Ukraine, Kazakhstan and other CIS countries as well as Middle East countries such as the UAE, Saudi Arabia, and Lebanon, the rapid growth of packaging demand has increased the procurement demand of the local carton factory. . However, due to the fact that no complete packaging equipment production system has been formed in the region, they need to purchase large quantities of corrugated carton packaging equipment and related consumables. The Chinese equipment has become the first choice due to its advantages of "close distance (low freight, fast delivery), low price, suitable technology, and easy repair and maintenance".
In the current fiercely competitive situation, to occupy the international market and broaden the export channels, relevant experts have pointed to the suppliers of corrugated box packaging equipment in China: First, to reduce costs and maintain price advantage; Second, to improve product quality, Increase the technological content; Third, we must improve after-sales service and actively look for reliable agents in the local area. We believe that as long as China's corrugated box equipment suppliers can maintain their price advantage, they can optimize their product mix, accelerate industrial upgrading, and increase their added value, which will inevitably increase their export competitiveness, turn challenges into opportunities, and steadily occupy the world stage.
There are some different types of Shading Brushes with different brush head in this category, such as Angled Eyeshadow Brush and Flat Eyeshadow Brush. Each Eye Brush is specially designed to help you achieve charming eyes. The Eye Brushes with long and fluffy bristles is perfect to blend eyeshadow all over the eyelid for evenly distributed color, the brushes with short and dense bristles is great to smudge out the top and bottom lash lines.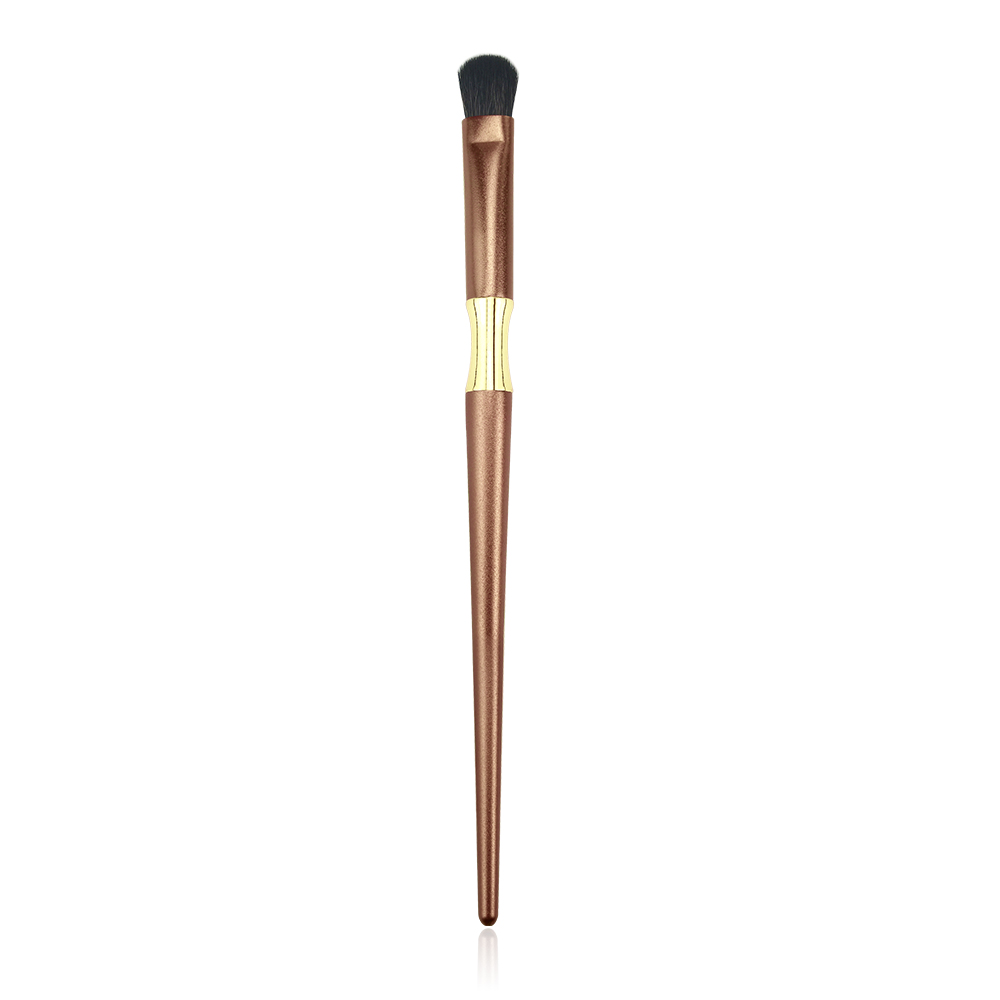 Shading Brushes
Shading Brush,,Shading Brush Set,Eye Shading Brush
SHENZHEN MERRYNICE COSMETICS CO., LTD , https://www.merrynice.com